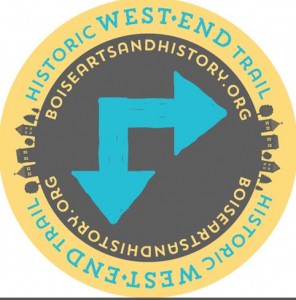 The West End Trail is about to become a reality. Come and be part of the fun! We are looking for volunteers to install trail markers on Saturday Sept 28 and Oct 5. There are morning and afternoon time slots each day. All ages are welcome. Meet in Fairview Park at 10am for morning slot or 1pm for afternoon slot.
To insure we have enough supplies please sign up before the event. email: vpnaboise@gmail.com or call Jeff at 608-2385
Trail markers are similar to the "Drains to River" markers on storm drains. Installation involves squirting adhesive on curb and pressing markers down. Installation on Oct 5 will include removing sod to install 6×6 inch pavers.