Veteran's Park Neighborhood is located in Boise, ID, just west of downtown. The neighborhood map is below. The neighborhood features Veteran's Memorial Park at the corner of Veteran's Parkway and State Street, and enjoys the Boise River and Greenbelt along its southern  border. The VPN is also home to the new Boise River Recreation park and will soon be home to Esther Simplot park.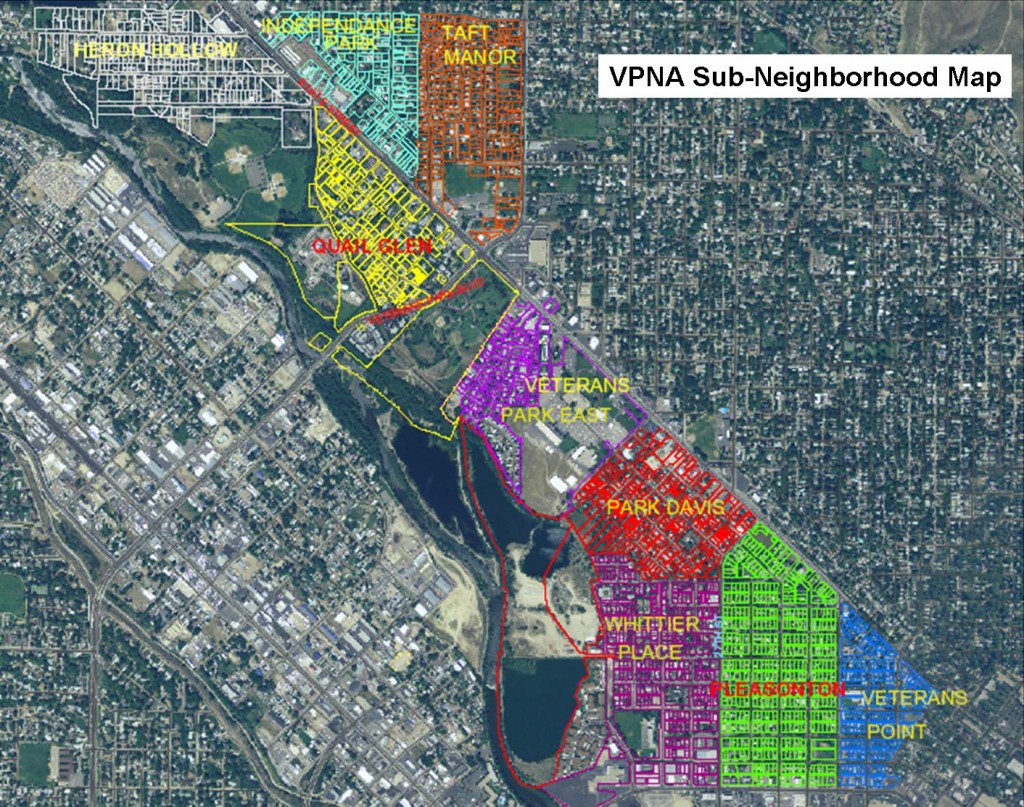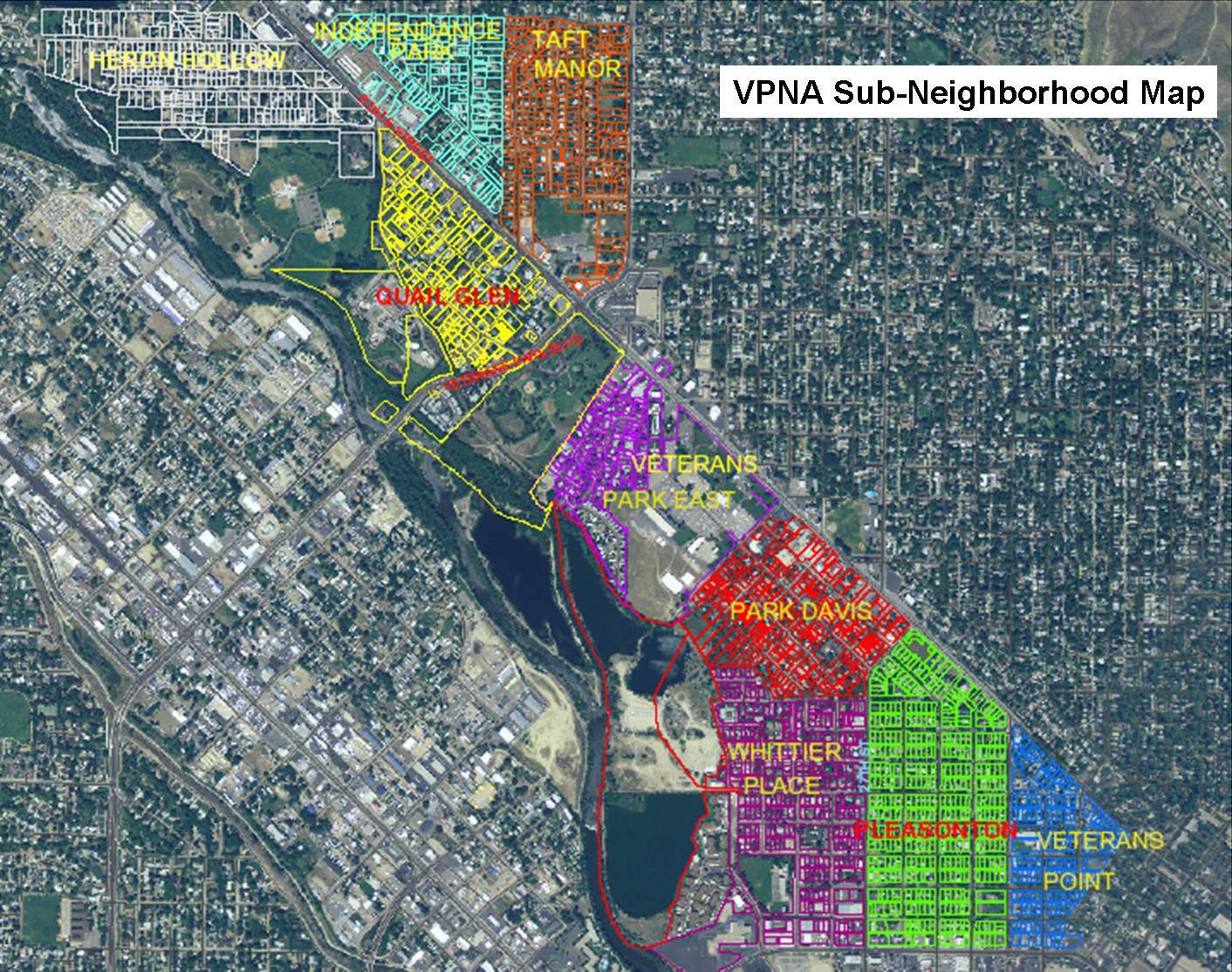 The neighborhood is bordered by 19th street, State street, 36th street, Taft street, Wylie lane, the Boise river, and Main street.
History
The history of the 30th street area has been researched by Tully Gerlach in is Master's thesis at Boise State University. The part of the neighborhood he refers to as the "West End" encompasses Pleasanton, Park Davis and Whittier sub-neighborhoods. Read more about our history here.