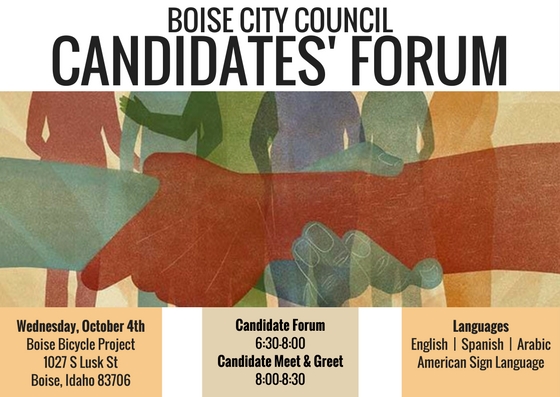 Wednesday, October 4 at the Boise Bicycle Project (1027 Lusk)
6:30pm forum, 8:00pm meet&greet.
English, Spanish, Arabic, and ASL supported.
Via Casey Mattoon of the Sierra Club:
The event will focus on five areas: transportation, sustainability, civil rights & protections, fair & affordable housing, and equitable economic development. The event is nonpartisan, free and open to the public.