A few pictures from the Whitewater Park Construction Party. Thanks to Idaho River Sports for hosting the event, McAlvain Construction for offering tours and Capital High School for making a model that brought the project to life.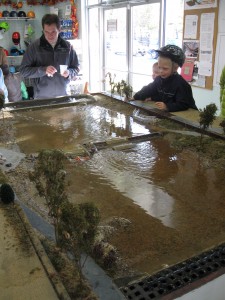 Above – Capital High School students created this model of the whitewater park.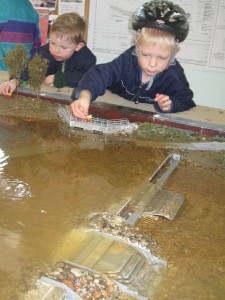 Above: Next generation testing out the 2 adjustable wave shapers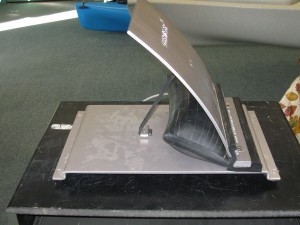 Above: Cross-section of crest control mechanism. Height of crest controlled by black air bladder.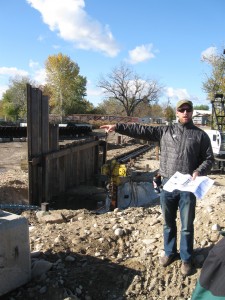 Above: Walter McBrier, the McAlvain Construction project manager, at the project site where the Boise River has been diverted through Quinn's Pond. Steel wall is being driven into river channel to prevent undermining of the new diversion dam and wave shapers.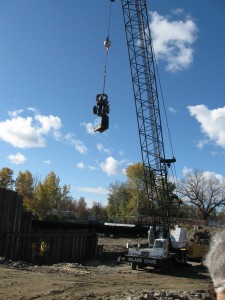 Above: Crane sitting in Boise River Channel downstream of the new diversion dam. The play waves will be located near location of crane. Equipment should be out of river by January 1st.